Queen of Swords Press' newest title, Wireless and More Steam-Powered Adventures by Alex Acks, is up for preorder now at the Evil Empire, other platforms to follow soon! Print will be up for preorder in the next week or so too. The pretty, pretty cover is by Nathalie Grey of KaNaXa.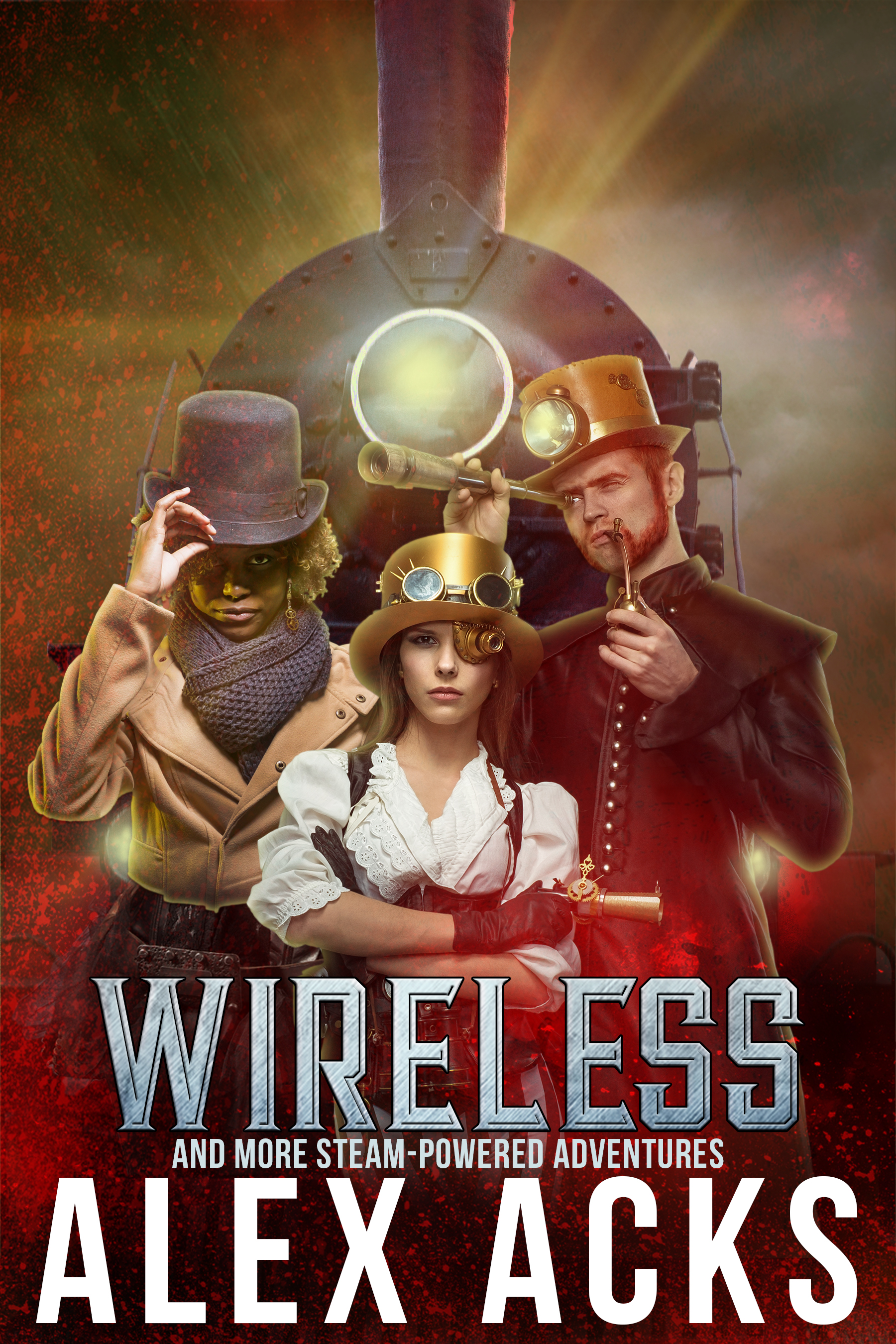 Home with a splitting headache and working like a mad thing. Good times! But on the progress front, finished two very short story drafts and starting on a longer one, all due this month, have a new article mostly drafted and making progress on sundry things.
I've also been using my "snowed-in" time to shop for my birthday at the end of the month. It's pretty lowkey, but I've found an infrared massager that's supposed to be good for knees, shoulders and elbows (fingers crossed that this works! I'll link if it does), copies of Peking Opera Blues (Brigitte Lin in a tuxedo - do you really need to know more?) and Sword of Destiny (Crouching Tiger 2, pretty much just about Michelle Yeoh) and literary chocolate from Open Book Chocolates. Normally, there would be books too, but we're tackling the Great Cleanout in prep for the Great Furnace Replacement so we're getting rid of a lot more than we're buying.