Farewell, Goblin King. Thanks for the great music, the terrific performances and the times that you were brave and beautiful and freaky.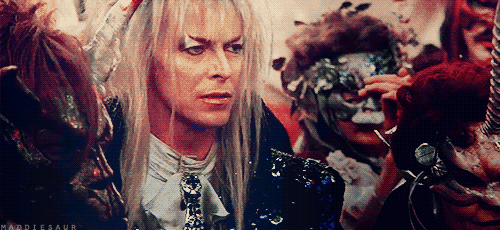 And in more sad news, lesbian activist and writer
Jeanne Cordova
also died today.

As a side note, I was scheduled to read with her in Chicago a couple of years ago, but she had to cancel, so I didn't get to meet her. I do wish I had.

In the personal front, I'm off to Arisia this week to hang out in Boston and see friends and actually go to the con this time around. I also got an invite for programming for Au Contraire in Wellington, NZ, which should be lots of fun, especially since I just found out that the WETA Workshop is there.
And I just got my post turned in for this year's Lesbian Fiction Appreciation Event! Lots of great posts going up every day, plus some book giveaways so do check it out.